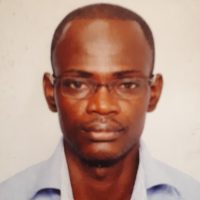 Dr. Albert Adjei Anani-Bossman
Department of Communication Studies
About Me:
I am a Communications professional with several years of experience in communication/market research, event/project management, training, Communication strategy/plan development and general Public Relations consultancy. As a consultant, I have undertaken research and media relations activities for notable organisations including Apollonia Business Development, Baraji (Burkina Faso), National Peace Council, and Research Triangle Institute (USA).  Before moving to academia, I was a Senior Communications Officer (Research and Media Monitoring) at Strategic Communications Africa (STRATCOMM AFRICA), where I was responsible for all research activities. My achievements ranged from the development of proposals to conducting series of quantitative and qualitative research for prominent organizations such as MTN, RTIMP and UNICEF.
I also worked as the Project Consultant for Yankah & Associates, a marketing communications consultancy, where I was involved in handling various projects, developing proposal and communication strategies, handling PR activities as well as organizing training programmes for clients.  I have also served as a resource person in a number of workshops on communication.
I am currently a full-time Lecturer at the Pentecost University College, Sowutuom-Accra where I lecture in communication studies, specifically in the areas of public relations, organisational communication, communication research design, among others.
Qualifications:
PhD in Communication at University of South Africa
Mphil Communication Studies (University of Ghana, 2009)
Post-Graduate Diploma (University of Ghana, 2003)
BA, English and Linguistics (University of Ghana, 2001)
Professional Memberships and Activities:
APR – Institute of Public Relations, IPR Ghana
Expertise:
Strategic communication/public relations.
Research (perception research, Brand research, Communication audit, reputational surveys etc.)
Research Interests:
Public Relations practice in Ghana
Measurement and Evaluation in Public Relations
Interpersonal Communication
Organizational communication
Family communication
Computer-mediated communication
Selected Publications:
Anani-Bossman, A & Bonsu, V.O. (2016). Relevance of public relations in building the corporate reputation of an organisation: An exploratory study of two manufacturing organisations in Ghana. Pentvars Business Journal, 10(5):92-103.
Anani-Bossman, A. & Tella, F. (2017). The use of research by public relations practitioners: A study of selected organisations in Ghana. Communicare. 36(4): 55-74.